An Elite Provider
We Are Committed to Excellence
Behavioral Framework is committed to holding ourselves to the absolute highest standards and delivering the best quality therapy and diagnostic services to every client we serve. That's not just something we say; it's built into everything we do.
Working with children diagnosed with autism and their families, we provide a system of data analysis and behavior change strategies to improve functional living and quality of life.
We Are Behavioral Framework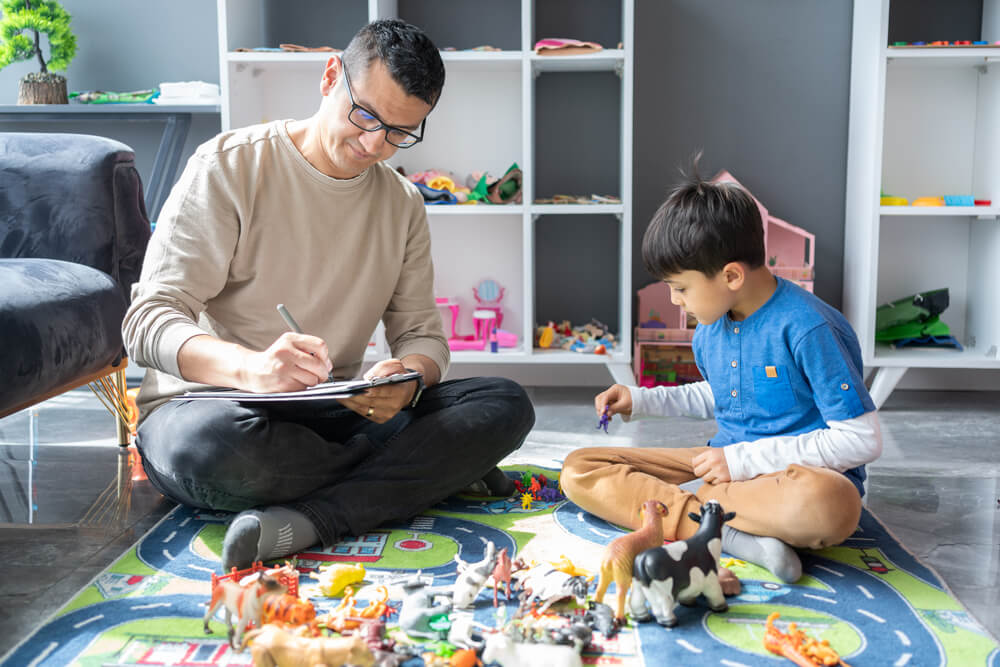 How We Help
Improvement Through Engagement
Individualized Care — We prioritize the needs of our client families and are a dependable partner throughout the entire process of creating and executing a comprehensive strategy for each child. Learn more…
Collaborative, Holistic Approach — Our team works with caregivers, educators, and other providers to ensure every child receives the best possible care. Our compassionate behavioral therapists share our vision for supporting children diagnosed with autism. Learn more…
Family-Focused — We offer personalized and intimate care in the comfort of your home environment. This approach provides a sense of familiarity, security, and allows the whole family to be actively involved in the therapy process. This family-centered approach is essential for creating a positive and lasting impact on your child's development and well-being. Learn more…
Exceptional Diagnostic Evaluations
Pathways by Behavioral Framework guides families and individuals in gaining better understanding around developmental disabilities. We strive to make the diagnostic process as seamless and stress- free as possible for families, ensuring that every child receives the support they need to reach their full potential.
Learn More About Pathways
Early Intervention:
The Sooner, the Better
The sooner your child begins a proper treatment program, the sooner they can succeed.
Early intervention is a critical component for successful outcomes. Remarkably, 90% of a child's brain develops by age 5. Early years are critical in establishing connections in the brain that lead to learning and habits. Applied Behavior Analysis (ABA) therapy implemented as early as possible can capitalize on brain connections and offer life-changing outcomes for children diagnosed with ASD.
ABA's intensive treatment adapts to your child's specialized needs, allowing for the most effective results. We also collaborate with teachers and other therapists with a holistic model to ensure your child benefits from this cohesive program.
Working Towards Independence
We help your child achieve independence. We work with your adolescent or young adult to build foundational skills that will lead to lasting gains across many areas, including independence with self-care, building and maintaining friendships, communication, and self-advocacy.
Get Started
We focus on making the most of abilities while opening brave new possibilities.