Our Passion. Our

Focus.
We have a dedicated clinical team with a reputation for helping children diagnosed with autism – and their families – understand, improve, and lead functional, productive lives.
Our

Foundation
We are a leading provider of ABA therapy in Maryland, Virginia, and DC, with a vision of providing exceptional care and better client outcomes for children diagnosed with autism and their families. We were founded out of a strong desire to deliver consistent and superior care with a holistic and collaborative approach that serves the whole family. We are devoted to the pursuit of providing excellent, honest, and compassionate care within the autism community.
Founded in Rockville, Maryland, we are one of few family-owned and locally operated ABA providers in the region. Our local focus allows us to devote 100% of our time and resources to serving our own community. We're proud of the work we do and always impressed by our client's achievements. We're honored that we're able to achieve transformative results in our hometown and for our neighbors.
Our intensive, holistic model promotes open collaboration with parents, teachers, and other therapists – all to help those on the autism spectrum and their families cope, communicate, function, and thrive.
Meet Kyle & Angela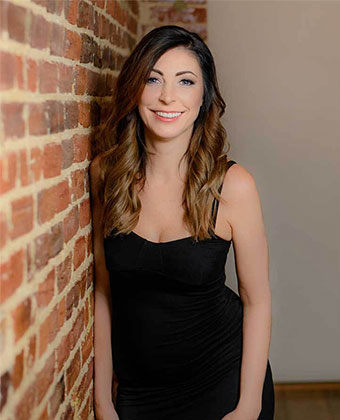 Angela West
Chief Clinical Officer
MS, BCBA, LBA
Angela has devoted her entire career to maintaining and restoring ABA programs with solid leadership and research-based programming coupled with thoughtful care. Her extensive mental health and ABA experience provide a diverse knowledge of programming and behavior management.
Learn More About Angela
Kyle West
Chief Executive Officer
Kyle, a lifelong entrepreneur, is committed to providing Behavioral Framework's clinicians with the resources and support they need to focus solely on the critical care they administer to clients and their families. Kyle is a driving force behind the company's whole-family approach to care. He offers support and partners with local nonprofits to continue the necessary outreach to the greater autism community.
We invest in our client families and are a trusted partner through the entire process of developing and implementing a comprehensive strategy for each child while working in conjunction with caregivers, educators, and diagnosing providers.
Our Promise
Behavioral Framework's caring and compassionate behavioral therapists share this vision for children diagnosed with autism. We deliver personalized care in your home, which provides comfort and familiarity for your child and allows the whole family to be a part of the therapy process.
Our Mission
A Dedicated Team
Our entire dedicated team is committed to providing our diverse community with consistent, quality care based on decades of research and best practices. Passion motivates us, progress sustains us, and measurable results help our clients reach their lifelong potential!
Meet the Team